Collection:
Harvesting the fat of the land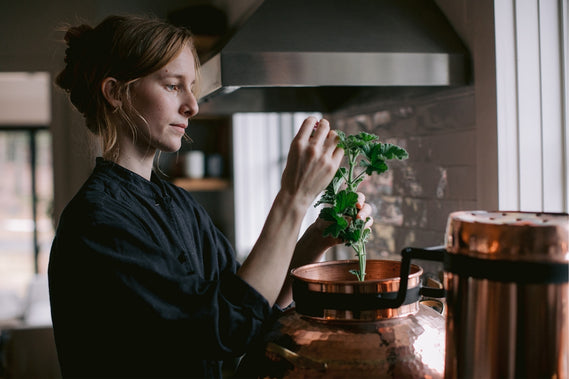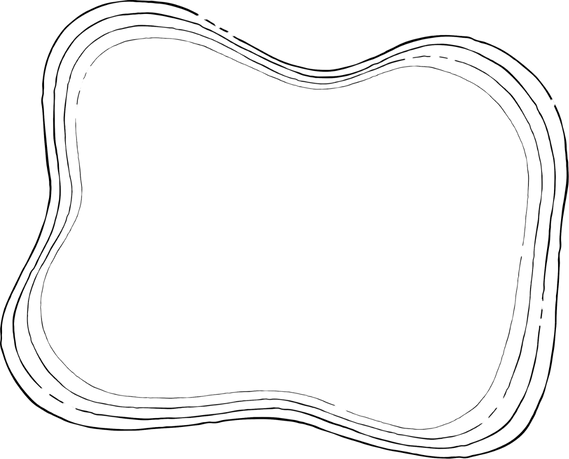 ​We create herbalist-formulated, seasonally-inspired provisions to support our bodies, our ecosystems, and our communities.
We believe everyday healing can and should be pleasurable. Seasonal, small-batch, and fully natural. We focus on plants grown and gathered in the mountains, forests, and waterways of New York's Hudson Valley and Catskill Mountains and the greater Northeastern bio-region. ​

We grow in tandem with our community. Our supply chain is interdependent with our ecosystem and farming partners, which means we're forever seasonal and not always in stock. Ecological intimacy guides our work; all production and packaging practices are designed for less waste and more natural abundance.
We Believe In
Ecosystem Support
​We engage in reciprocal land stewardship, ethical wildcrafting, and all our products and shipping materials are low-waste, highly recyclable, and shipped with minimal packaging.
Community Support
​It takes a village. As we grow, so does our investment in our farmers and a localized supply chain.
Caring for the Body
Self-care grounds us. We believe plants and rituals have the power to connect us back to ourselves, our environment, and our greater community.
Natural Abundance
​Nature provides! We formulate our products based on what's in season and in abundance, prioritizing plants that are local, fresh, potent–and never at risk.


Founder Story
Anja Schwartz Rothe
community herbalist & gardener
She believes in the transformative power of ecological intimacy. Her work is guided by her relationship with nature, and Fat of the Land's herbal provisions are imbued with a deep belief that healing with plants can be profoundly pleasurable. Anja has studied herbalism for more than a decade, formally with teachers who center land stewardship and informally under the mentorship of her local bioregion.
​When not harvesting and preserving medicines, Anja can be found celebrating each season: collecting spring greens, basking on stream-side boulders like a serpent under the summer sun, digging up fall roots, and relishing in the slowness of winter with crossword puzzles and homemade baked goods.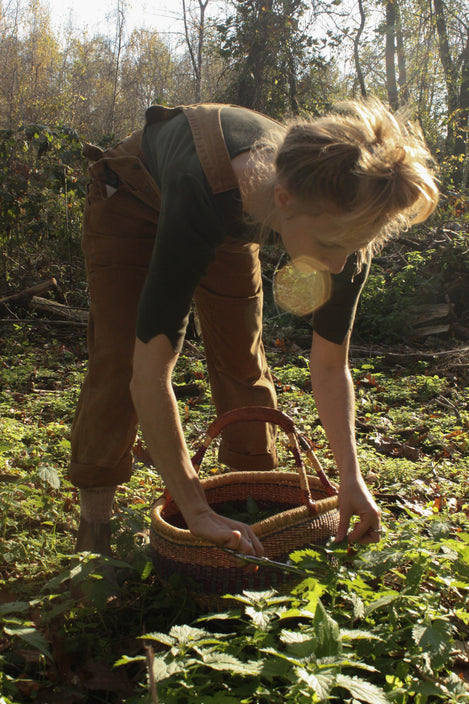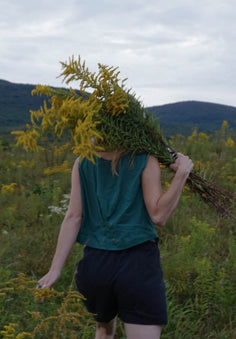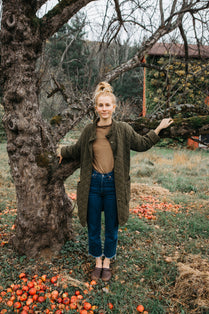 Proud Member Of
United Plant Savers

American Herbalists Guild